Office
The office is where I spend most of my time. I've reorganized the layout more times than I can remember. Kind of a never ending story, trying to come up with the perfect space that works for all occasions. Some of the furniture I've build myself, like the concrete desk.
Concrete desk
Summer of 2020 I started on my concrete desk for the office. End of november I finally got the wood section done.
Cables are tucked away beneath the monitors and there is still room for additional hardware.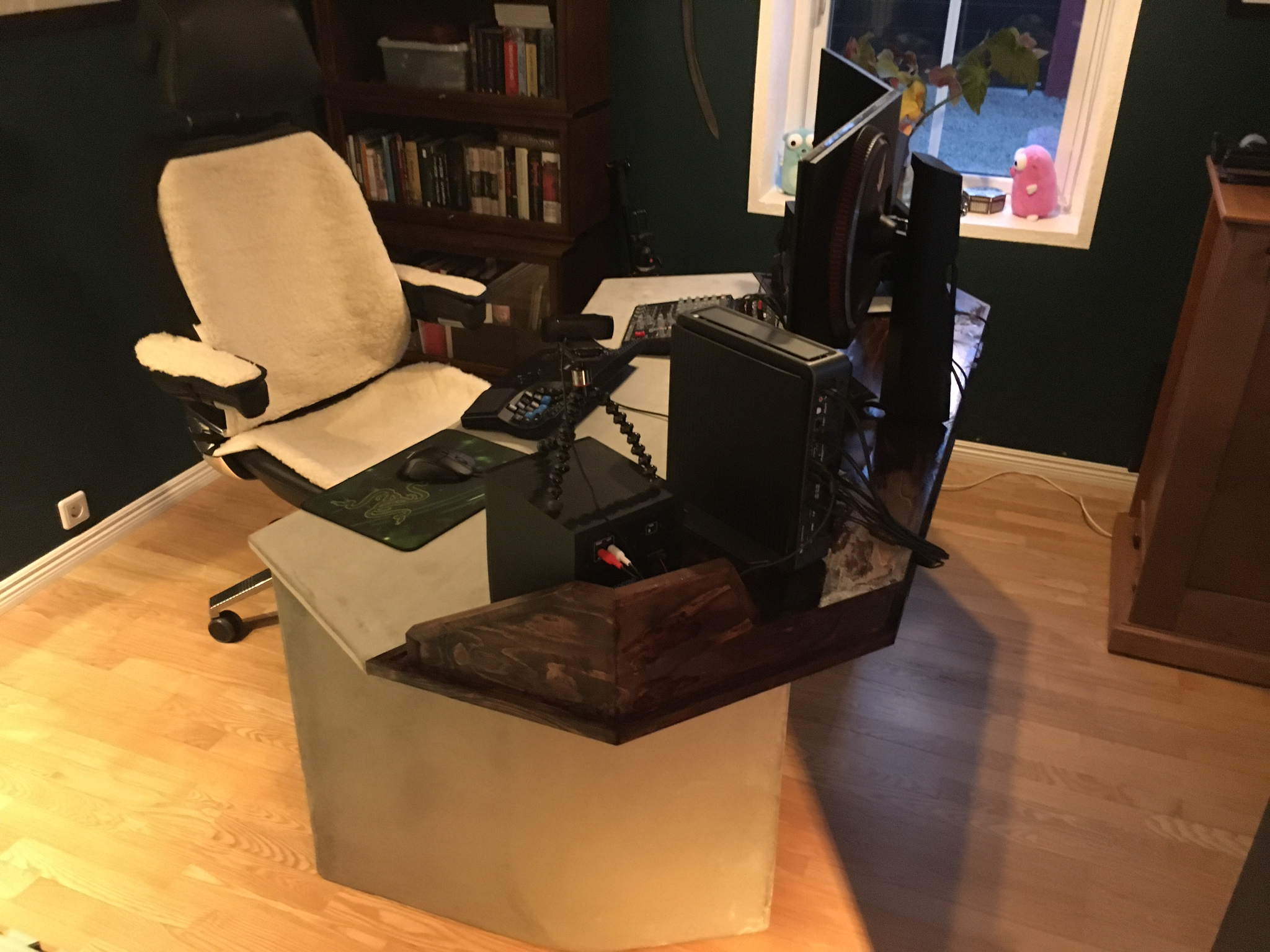 The supporting structure for the concrete section is still temporary, but that is for another time.
Other furniture
Boknäs is my goto brand for bookshelves. Specially the dark brown. A wardrobe similar in style is also on its way, which will replace the one from Ikea I got now. It's been some time in the looking to find the perfect one so I'm quite happy.
In the reading corner I went with the Carl Malmsten, Häggbom armchair.