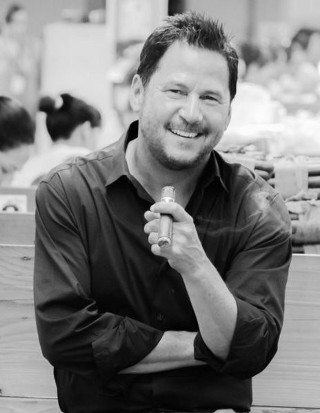 New years 2020 I tried the CAO Session Garage cigar. The robusto, 21x133 mm from the Dominican Republic is blended by Rick Rodriguez(man on the left). Borrowing the image from a nice article "Breaking Boundaries with CAO's Rick Rodriguez", over at cigarsandleisure.com.
The cigar was ok, but it's hard to enjoy it when it's so cold outside. Probably gonna try it once more during the sommer, maybe with a nice rum or perhaps a long island drink.
Navigating the stars
This year I opted for some holiday during easter. Needed the recharge. Ended up writing down my thoughts on thinking about system design in the Go programming language. The folder structure of a filesystem just isn't enough to convey how we actually want readers to view the code. Listing files and directories is like viewing a shoreline from miles away; you barely make out the harbour siluette.