Workshop
The garage fits two cars and a 5 by 2.2 meter workshop area.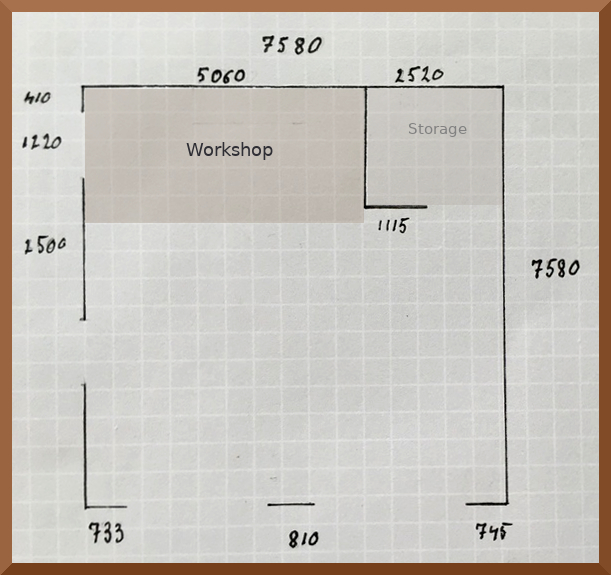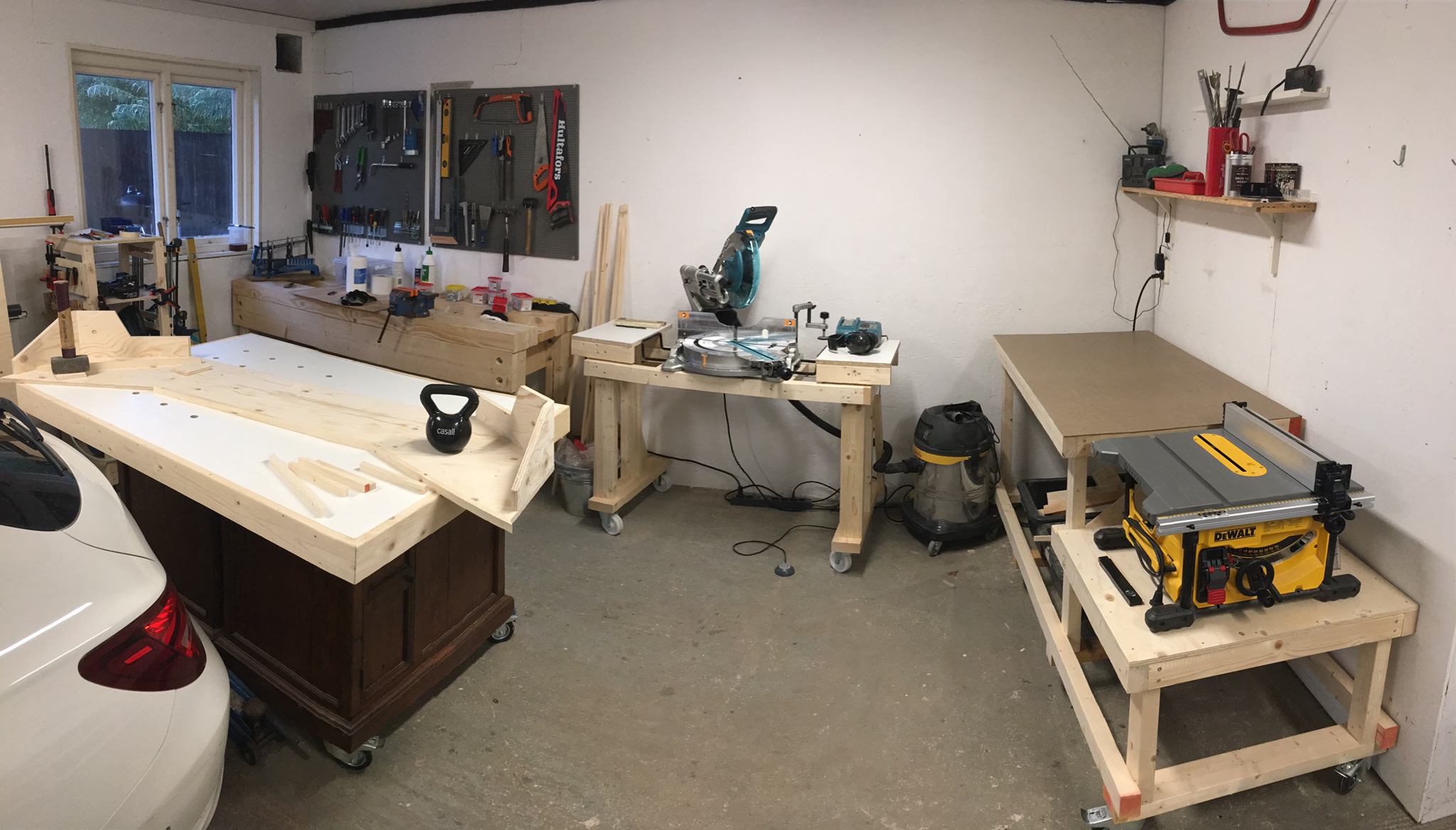 Mobile table saw
I used the assembly table for a while as an extension of my table saw. This was ok, but having the table saw fixed was less so. Made a 2 by 0.8m table especiall for the table-saw. The dust collection system still needs to be extended though.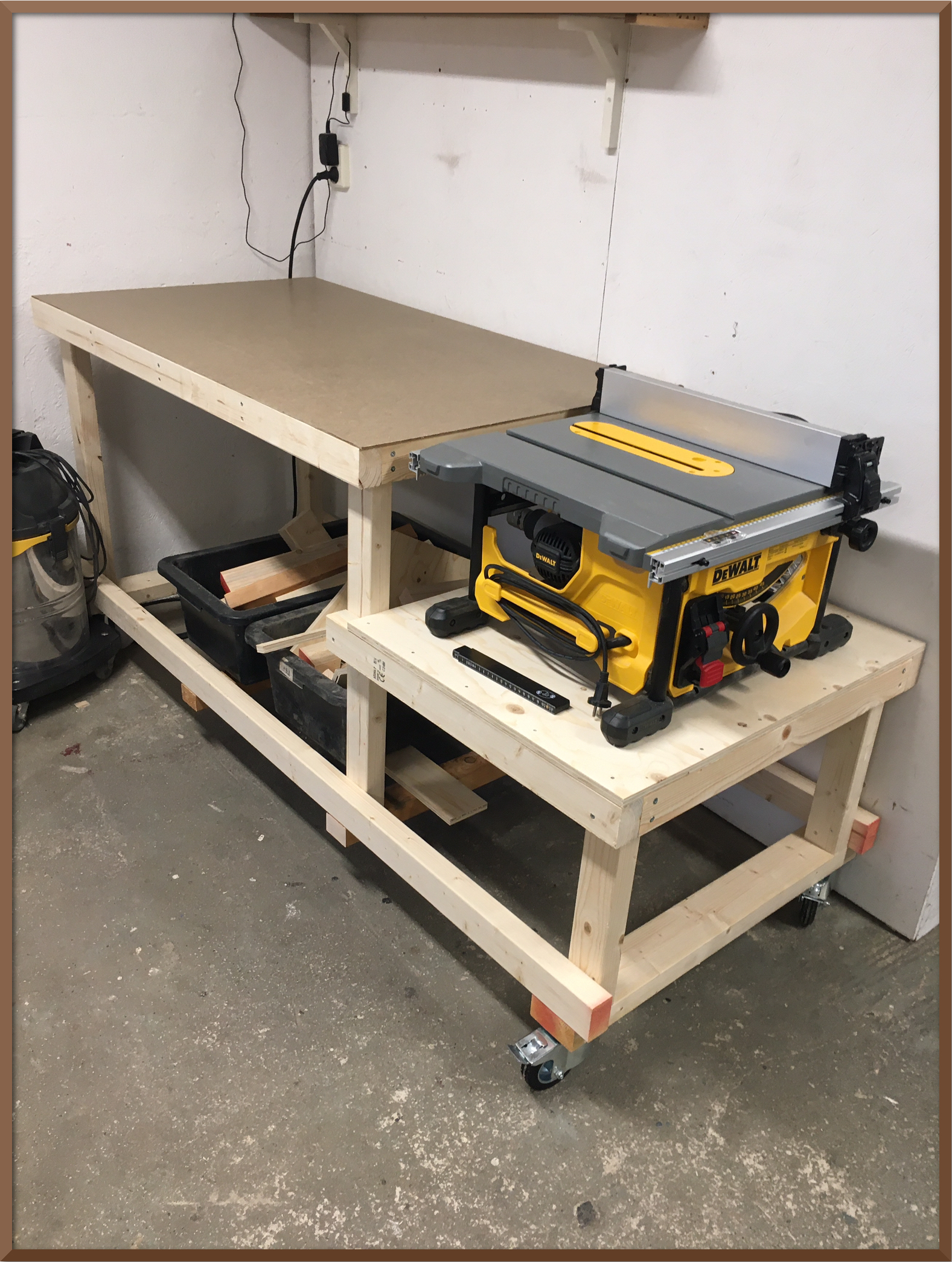 Assembly table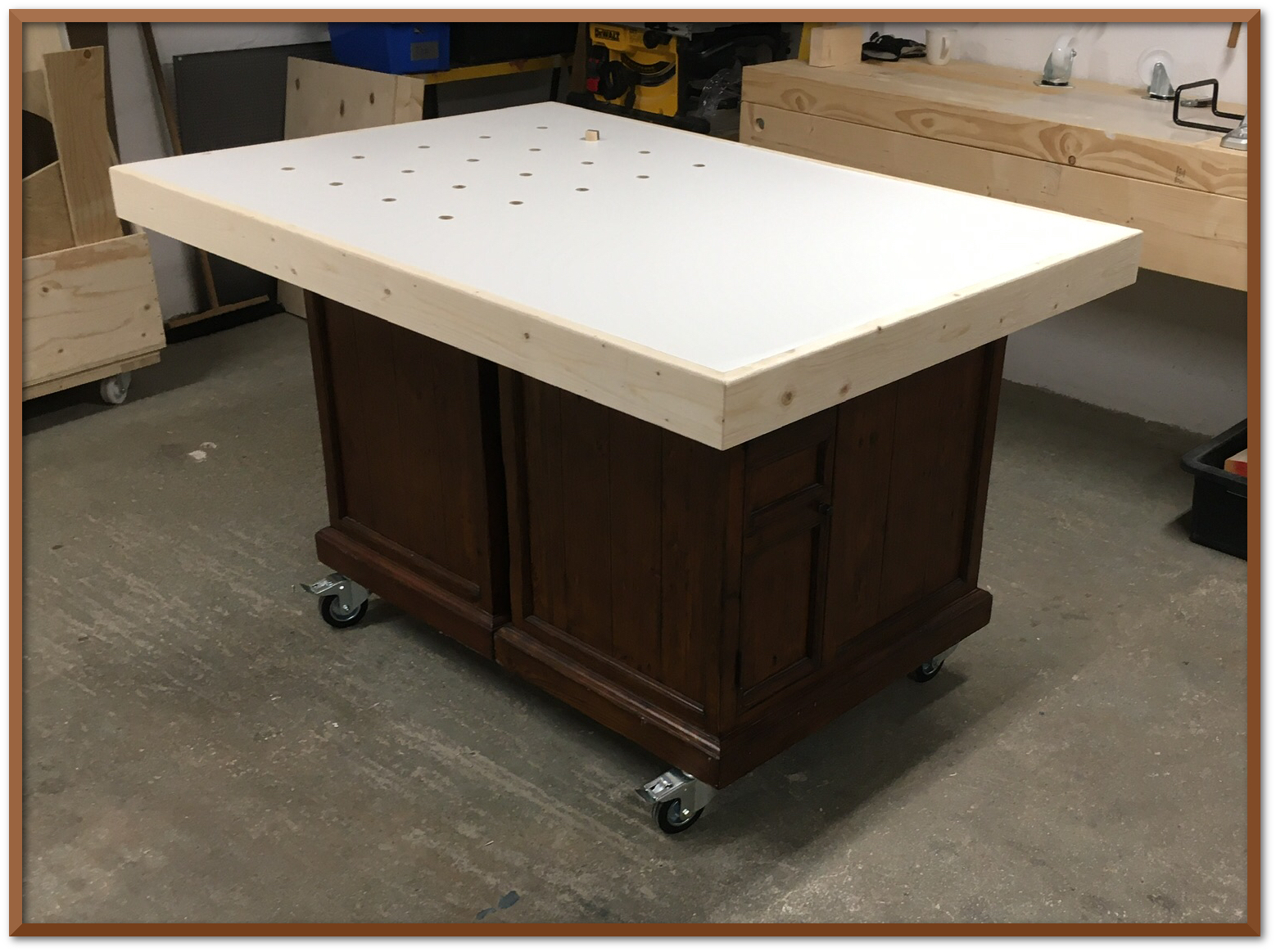 Online retailers
Buying a nice tool of great quality really makes my day. I often visit my local hardware stores though the rare quality tools I find online. Here are some retailers I've bought tools from.
Located in Germany. Waiting for couple of water stones and a small chisel set.
Located in Germany. I procured my first japanese hammer and a long mallet from them.
Located in sweden. Thinking of buying a chisel set from these guys. Looks promising.
Located in Sweden. Got a small wooden carvin knife.
Locatd in Denmark. Still waiting for a dust collector from these guys, will let you know my thoughts once it arrives.